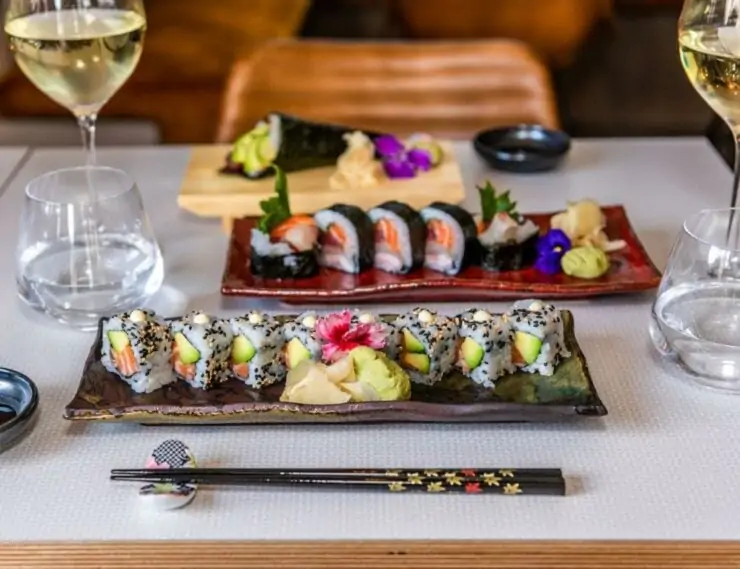 Dive into the flavours of Japan with the 'Taste of KIBOU' exclusive menu available during Cheltenham Food & Drink Week 2022 – 26th to 30th September.
4-courses of Japanese food heaven which include a range of some of the most popular dishes at Cheltenham's award-winning KIBOU Japanese Restaurant & Bar.
Choose from a selection of appetizers, Japanese small plates, sushi and dessert. Vegetarian and vegan options available.
Priced at £26.50
Available – Mon to Fri, 12pm to 6pm
Add a signature KIBOU cocktail for £10