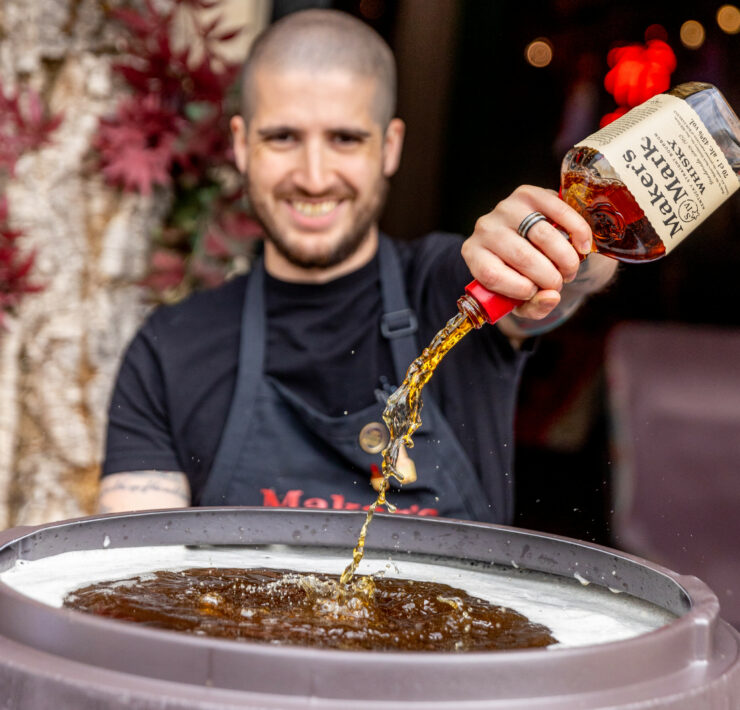 The Guinness World Record attempt was a collaboration between KIBOU and Maker's Mark, who created a special 250-litre barrel in which the drink could be made. Evidence from the day has now been submitted to Guinness in order to receive the official certificate which will then have pride of place behind the bar.
We'll also be distributing this record-winning classic cocktail throughout our restaurants, to give all our guests the chance to enjoy a Guinness World Record-winning drink!
Commenting on the Guinness World Record attempt, Benjamin Salguero, Deputy Manager at KIBOU Japanese Kitchen & Bar says;
"Creating the World's largest Old Fashioned was such a fun event for the restaurant, and one that really showcased the cocktail-making credentials of the whole team. We've done our research, and our Old Fashioned officially smashes any mention of the cocktail in the Guinness Book of Records, and we can't wait to see KIBOU added to the book's illustrious hall of fame."
To get your hands on a serve of the World's Largest Old Fashioned, just head to your nearest KIBOU Japanese Kitchen & Bar, and raise a glass to a bit of history!