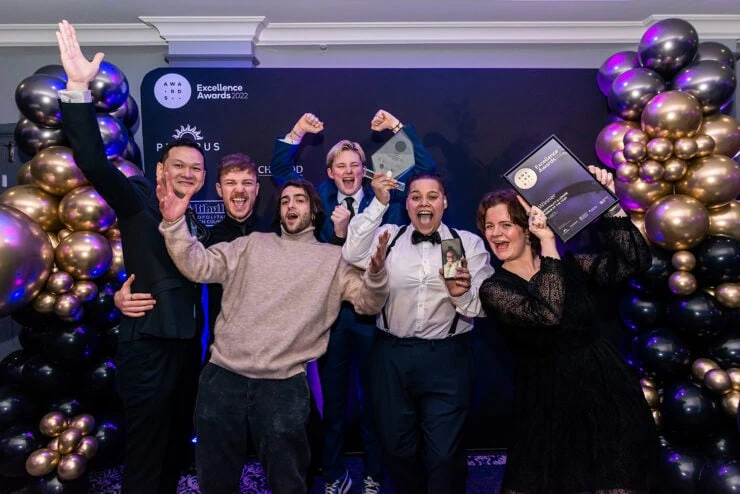 We've just about come back down to earth after receiving the fabulous news that we won not just one, but two awards at the recent Solihull BID Awards 2022.
Hospitality & Leisure Venue of the Year & our very own Maddi won the Young Person of the Year category as well.
To say the team is over the moon has to be one of the biggest understatements of the year!
Since opening in April, our journey for KIBOU Solihull has been immense, and winning these awards is just the icing on the cake! The past 6 months have been amazing… the welcome we've enjoyed, the support we've received and the feedback we've gained brings the biggest smile to all our faces.
And that smile just continues to grow when we acknowledge the fantastic team that we've created in the process. The KIBOU family, who's hard work and commitment to each other is what makes these awards even more special.
Thank you to everyone who has made the last 6 months so incredible for us, and huge congratulations to Maddi for gaining her own award and being recognised as one of our greatest young talents!
If you've not visited us yet, then be sure to book your table at award-winning KIBOU Solihull (sounds good eh!), very soon!
Hit the link below to book.