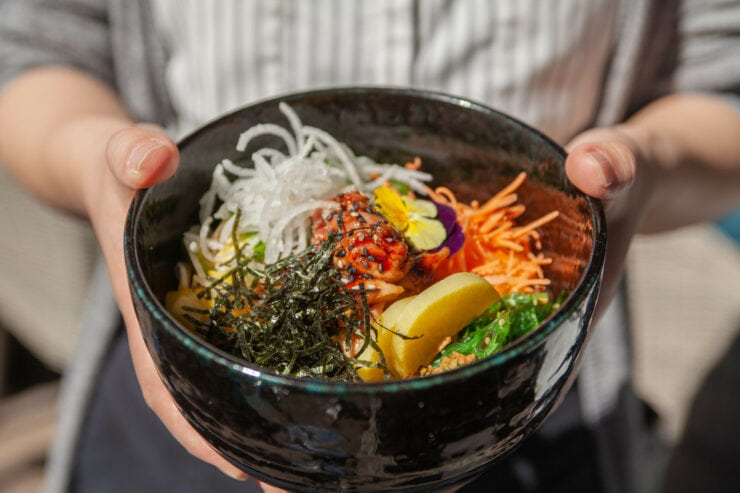 How's this for the perfect accompaniment to summer… our new  'Build your own Poke Bowl' menu.
Fully customisable, you can now create your own delicious and healthy poke bowl, your way! Simply build up your bowl from scratch, with a choice main ingredient, and a range of toppings to create a meal that's uniquely yours.
Start with sushi rice (or courgette noodles) as your base, followed by fresh salmon or tuna sashimi, grilled chicken or crispy tofu, with dressings such as soy and honey, teriyaki or creamy sesame sauce.
Then go all out with your own choice of four toppings, including avocado, mango, edamame, kimchi, baby sweetcorn, goma wakame and much more.
With prices starting from just £14, and new ingredients being added all the time, our new build-your-own poke bowl menu has got summer written all over it.
Just hit the link below to book your table and to view the menu.
Available at KIBOU Cheltenham all day and KIBOU Clifton 12pm to 5pm Monday to Friday.