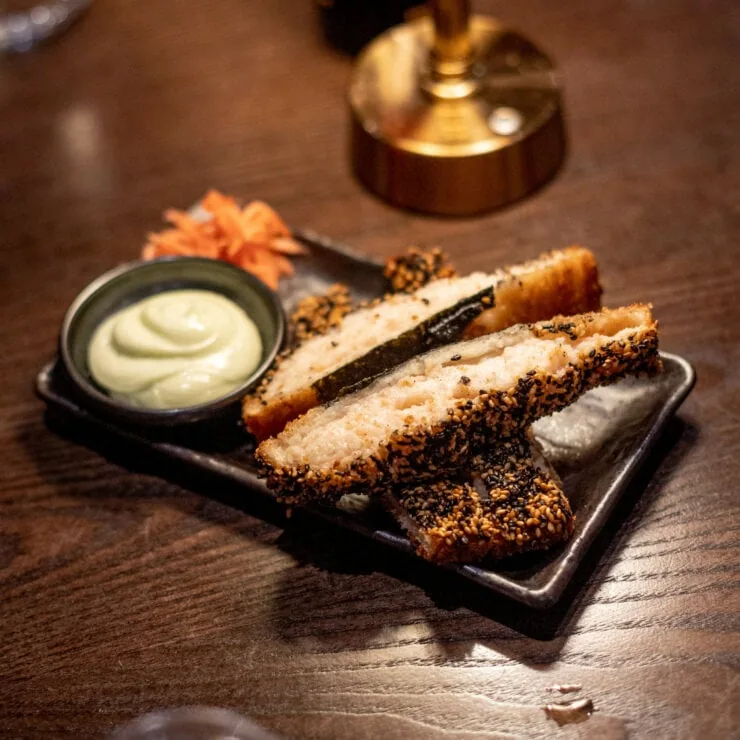 In celebration of our 10-year birthday this August we're launching a 'Best of 10' specials menu, featuring some of our most loved dishes over the last decade, as voted for by you!
Throughout June we asked you what you'd like to see on this menu, and you certainly didn't disappoint in terms of giving us your feedback. The menu will include a mix of old classics that are no longer on the current menu, along with a number of specials that the restaurant has served over the years. We heard from over 100 of you, and there were a number of clear winners in there that are now destined to take centre stage on the menu, namely the Ebi Stak (our signature version of prawn toast), which received over 25% of the votes.
We get asked a lot about the disappearance of Ebi Stak from our menu, but unfortunately last spring, due to escalating food prices, we had to make the tough decision to remove it from the menu. We have instead introduced our new Dynamite Prawns dish which seems to be proving quite a hit. But for those that have missed it, you'll be delighted to hear that the Ebi Stak is making a comeback for the month of August.
You'll also find our soft-shell crab tempura – served on it's own and in one of our steamed bao buns, our delicious monkfish Anko Roll, Yaki Soba and Purin, a popular Japanese custard dessert topped with a thin layer of soft caramel.
To view the full 'Best of 10' menu, and to book your table please click the links below.