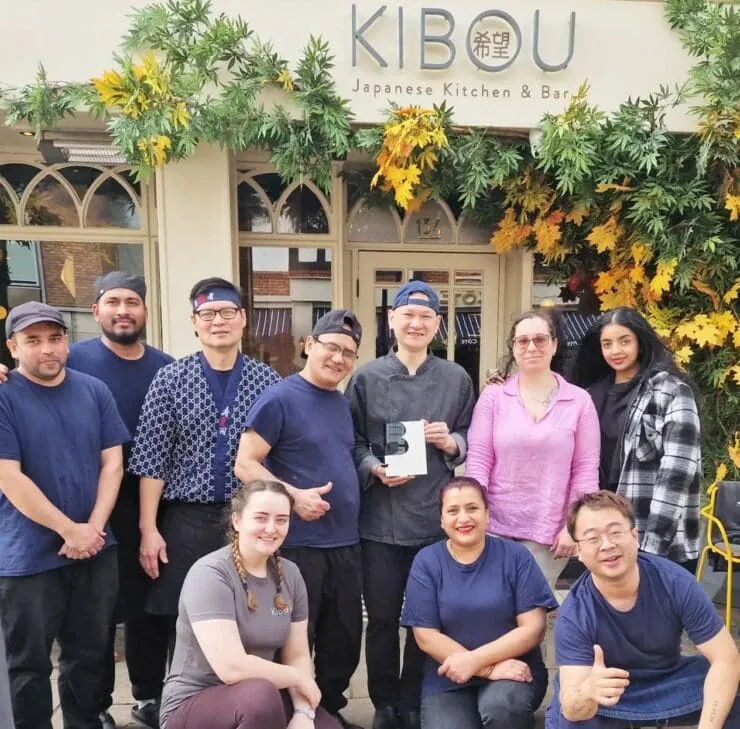 Not yet one year open, and we're delighted to announce that our Solihull restaurant has won the Excellence in Hospitality & Retail Award at The Greater Birmingham Chambers of Commerce Annual Dinner & Awards 2023.What an incredible evening it was, and an incredible achievement for our team in Solihull who now add this award to the shelf alongside the Hospitality & Leisure Venue of the Year & Young Person of the Year awards that they won at the Solihull BID Awards last November.
We can honestly say we haven't smiled more since opening our Solihull KIBOU – the team are fabulous, our guests are amazing, and the support we've achieved from the local area has been immense!
Thank you to everyone who has helped make this possible for us, and helped put KIBOU on the map in the Midlands as one of the best places to enjoy the best of Japanese food and drink.
If you've not visited us yet, then be sure to book your table now… just hit the link below to book.