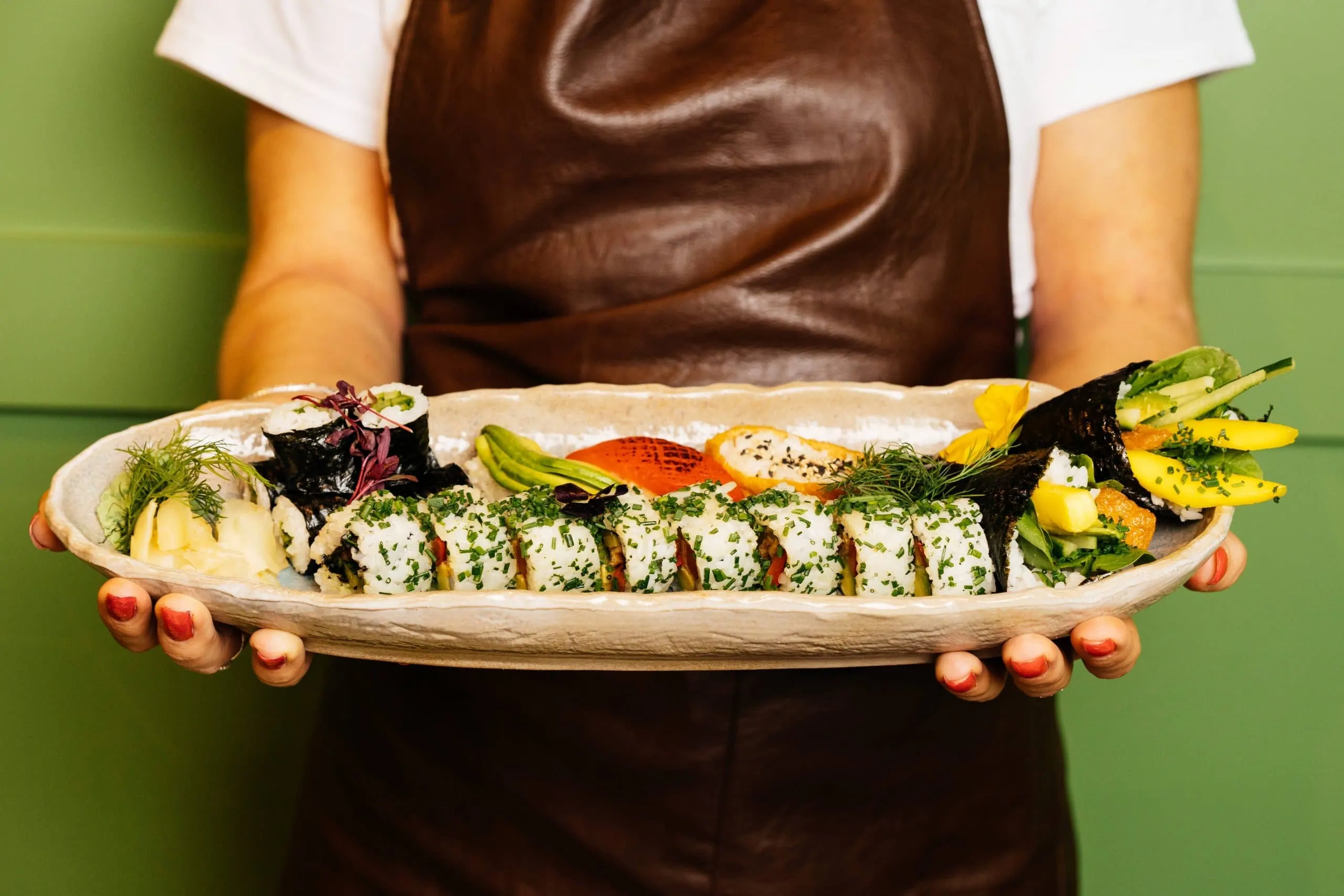 Whether you've opted to go completely meat-free, or are just looking to add a few more plant-based dishes to your diet, come and say hello to the new vegan menu at KIBOU.
We originally launched it last June following loads of requests from guests, but we thought this #veganuary was the perfect time to shout about it.
Many of the dishes were already on the main menu, such as our gorgeously colourful Yasai Moriawase – a 17 piece vegan sushi sharing platter and our veggie ramen. And many others we've slightly adapted to make fully vegan, like our always popular pumpkin korroke (deliciously crispy pumpkin croquettes), now served with tonkatsu sauce and vegan sriracha mayo.
Alongside these you'll find a heap of new dishes too…
– Seasonal mushroom kushiyaki (chargrilled skewers)
– Tempura mushroom bao buns
– Spicy yaki udon with crispy tofu and stir-fried veg
– Sweet and savoury firm tofu sukiyaki
At KIBOU we're firm believers that we have something for everyone… whether you're a staunch Japanese food lover, or new to the taste of Japan. And with our new #vegan menu, we're stretching the sushi love even further and aiming to help you make healthier choices for yourself and the environment.
Come and say hello to our new vegan menu this January – link below to view. dishes